Collierville Cosmetic Dentist Creating Confident Smiles
Are you able to smile with confidence? Many patients with otherwise healthy teeth and gums still feel too self conscious to laugh or smile. They constantly try to hide cosmetic imperfections like discoloration, staining, chips, cracks, and misalignment. If you're one of these patients, we can offer you a cosmetic dentistry solution. Our cosmetic dentistry treatments will not only enhance your smile, but also protect your long term dental health. Teeth that aren't aligned properly can lead to premature wear and tear, advanced tooth decay, gum disease, and tooth loss. Untreated tooth fracturing and old or worn out dental restorations can also catalyze decay. If you're ready to create a smile you're proud to show the world, make an appointment with the leading Collierville cosmetic dentist today. Dr. Holcomb provides a comprehensive selection of dental services throughout Collierville, TN, Germantown, Pembrook, Memphis, Bartlett, Olive Branch, and the surrounding communities.
Do You Need Cosmetic Dentistry Treatment?
Patients seek cosmetic dentistry services for many different reasons. Some may wish to look younger or reverse the signs of aging. But most patients have dealt with smile imperfections their whole lives and have always felt somewhat self-conscious about the appearance of their teeth. They will rarely laugh, smile, or eat in public. This can cause a significant reduction in quality of life and diminish important personal and professional relationships. Eventually, many patients feel compelled to fix their smile. The good news is that modern cosmetic dentistry offers a wide array of treatment options for people seeking a "camera ready" smile transformation. From teeth whitening, to porcelain veneers, braces and beyond, we can propose a treatment plan that will deliver the picture perfect smile you've always desired.
Have you ever wished...
to repair chips or rough spots?
to replace dental fillings that don't match your teeth?
to reshape teeth that are disproportionate?
to reshape teeth that are disproportionate?
to close gaps and spaces between teeth?
to repair broken or fractured teeth?
Cosmetic Dental Care for Every Smile
Invisalign: Modern orthodontics solutions like Invisalign clear aligners use less noticeable and easily removable braces to quickly correct misaligned, crooked, and spaced teeth.
Teeth Whitening:

Teeth whitening

is among the most popular cosmetic dentistry procedures. Our teeth can yellow naturally with age, but can also discolor from our typically acidic diets. Professional teeth whitening can brighten teeth and remove staining and discoloration.
Porcelain Veneers: Porcelain veneers are actually thin shells of porcelain or plastic glued to the front of your teeth to cover up cosmetic imperfections. They can do wonders for teeth that are severely discolored, chipped, misshapen, or misaligned. Porcelain veneers also resist staining, making them extremely popular for people seeking to perfect their smile.
Smile Makeover: A smile makeover involves a comprehensive assessment of the overall appearance of your teeth and gums. Several different cosmetic dentistry procedures can be utilized to completely renovate your smile.
Cosmetic Dentistry FAQs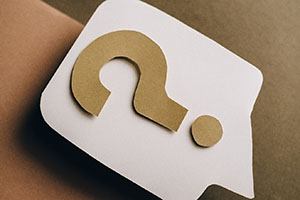 You can have an attractive smile with cosmetic dentistry in Collierville, but it is a big investment. It's normal to have a few concerns before you are ready to commit to any procedures. We know you might feel apprehensive, which is why we'll explain everything during your consultation for cosmetic dentistry. Here are the answers to a few frequently asked questions while you wait for your appointment.
Why is dental health important for cosmetic dentistry?
Although you want to focus on aesthetic imperfections, your dental health will influence your candidacy for cosmetic dentistry. If your teeth or gums are unhealthy, some cosmetic procedures can aggravate or worsen the issues. While your smile might look healthier, leaving the problems untreated would be a dental emergency waiting to happen. Your cosmetic dentist in Collierville will examine your mouth to ensure you don't have any untreated dental concerns, like tooth decay or gum disease. Although they will have to be resolved first, a healthy mouth ensures your investment will last.
Which cosmetic procedures are right for me?
Everyone's smile is unique, and everyone has different goals. It's impossible to determine which procedure is best for you without learning more about your concerns and looking at your mouth. Many cosmetic treatments are versatile, so they can fix more than one flaw. Your cosmetic dentist will explain all your options, which may include:
Invisalign
Teeth Whitening
Porcelain Veneers
Smile Makeover
How much does cosmetic dentistry cost?
Since all treatment plans are unique, there's not a flat rate for cosmetic dentistry. The amount you'll pay is based on your specific treatment plan. Various factors can affect the cost, such as if you need any prep-work, the complexity of your case, and the type of procedure. We'll provide you with an estimate and explain the fees associated with your plan. We strive to keep our services affordable by offering multiple payment methods to accommodate your budget, like third-party financing. Rest assured; you'll know exactly what you'll have to pay before committing to anything.
Can I use my dental insurance to pay for cosmetic dentistry?
It's rare for dental insurance to cover cosmetic services because they are elective, but there are some exceptions. Many cosmetic procedures also provide restorative benefits. If a treatment is necessary for your oral health, you can use your dental insurance to offset the cost. If applicable, we will work on your behalf with your dental insurance to maximize your benefits to lower the amount you'll pay out-of-pocket.
How long will my results last?
Every procedure has a different lifespan, which can be affected by your oral hygiene and lifestyle habits. You can protect your investment by brushing and flossing daily. Eat a healthy diet limited in sugars and starches. Your cosmetic dentist will recommend avoiding anything that may damage your smile, like using your teeth as tools or chewing on inedible objects. Don't forget to visit your dentist every 6 months for a cleaning and checkup.
Schedule Your Consultation
The skill and experience of the cosmetic dentist you select can significantly impact the outcome of your smile. If you want reliable cosmetic dental treatment, from a highly regarded cosmetic dentistry specialist, make an appointment with Dr. Holcomb and his experienced Collierville dental team today.
Understanding the Cost of Cosmetic Dentistry
Understandably, you might be concerned about the cost of cosmetic dentistry in Collierville because it is not typically covered by insurance. However, we want to help you afford your dream look! We provide a range of treatments at varying price points, and we offer attractive specials and financing to help you manage the cost of your services. A beautiful smile is a wonderful investment in your confidence and self-image!
Which Cosmetic Dental Service Is Right for Me?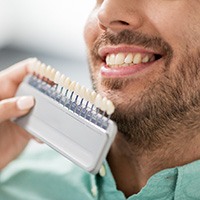 What do you hope to accomplish for your smile? Whether you want straighter teeth, whiter teeth, or differently sized/shaped teeth, our team can help. Here is a brief comparison of some of our most popular services:
Invisalign can discreetly straighten teeth, enhancing your smile's aesthetics. It also has numerous oral health benefits. Treatment takes at least several months, and the average cost of Invisalign is typically a few thousand dollars or more.
Teeth whitening. This is one of our most affordable cosmetic options. For a relatively minor investment, you can get rid of even stubborn dental stains and enjoy a brighter smile that lasts for months or, with proper care, years.
Veneers. Veneers are often considered to be an "all-in-one" cosmetic treatment. They can correct discoloration, cracks, chips, asymmetrical teeth, and a range of other aesthetic issues. They can also last for well over a decade if they receive adequate care. However, they do tend to be on the higher end of the price spectrum when it comes to aesthetic dentistry services.
Smile makeover. This is a customized treatment plan that can correct even complex and extensive aesthetic flaws. It may involve several different services. It is usually the most expensive cosmetic option, but it is a truly comprehensive way to give yourself a brilliant new smile.
Why Invest in Cosmetic Dentistry?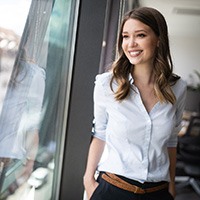 Cosmetic dentistry might feel like a large financial commitment at first, but it is important to think about what you are getting for your money. By enhancing your looks, you may bolster your self-confidence as well, leading to an improved overall state of mind, a more enjoyable social life, and more. Some studies have even shown that people with attractive smiles are seen as being more approachable, more successful, and younger than people with noticeable flaws in their teeth.
How to Make Cosmetic Dentistry Affordable
Dental insurance does not generally cover cosmetic services. (There are some exceptions if a cosmetic service also has significant oral health benefits.) How, then, can you make your new look as affordable as possible? As your cosmetic dentist in Collierville, we offer a few valuable provisions:
Special pricing. Visit us for $100 off of KoR whitening. If you are interested in Invisalign, you can enjoy a FREE consultation and $500 off of your treatment.
We work with CareCredit, a third-party lender, to offer low-interest payment plans for cosmetic services. Most patients who apply are approved for credit.
Are you interested in learning more about cosmetic dentistry? Come in for a consultation. We will do everything we can to respect your budget as we help you achieve a flawless smile. We look forward to serving you!