Emergency Dentist — Collierville, TN
Compassionate Care for Hurting Smiles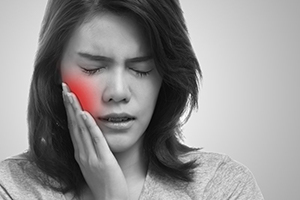 Is your smile in pain? Perhaps an accident has left you with a broken or knocked-out tooth. Or maybe you've found yourself with a severe toothache. If so, you need to get urgent dental care right away to relieve your pain and restore your pearly whites. If you or a loved one is experiencing a dental emergency, you can rely on Dr. Joshua Holcomb for the support you need. He has a true passion for providing gentle care for hurting smiles and provides a wide range of services to address nearly every oral health issue. Call us today to get scheduled!
Why Choose Joshua Holcomb, DDS for Emergency Dental Care?
Same-Day Appointments and Walk-Ins Available
Emergency Hotline for Calls After Hours
Highly Experienced and Accommodating Dentist
How We Treat Dental Emergencies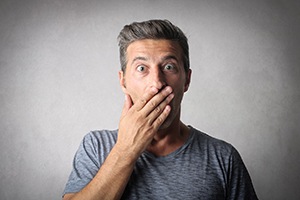 After you call our office, whether it's during or after office hours, we'll get you scheduled for an emergency appointment as soon as possible, ideally the same day. We offer an emergency hotline for you to call when you need to contact us after we've closed, so you're always welcome to get in touch when you need urgent care or first-aid tips from a team member.
After you reach us, we'll get you seen by Dr. Holcomb right away so he can perform an emergency exam. This may require digital X-rays in order to confirm the cause of your emergency. We'll do our best to get you out of discomfort when you arrive.
Holcomb will go over his findings in detail following the exam, then discuss the best treatment options available to you. You'll know the estimate length of treatment and costs in advance.
Our team members will work to get you the treatment you need as soon as they can, whether that's the same day you call or at a nearby date. Treatments performed to handle dental emergencies typically include dental fillings, crowns, root canal therapy, tooth extractions, or another service.
The Most Common Dental Emergencies
Typically, there are two types of dental emergencies. Some are brought about suddenly by an injury, while others develop over a prolonged period of poor oral hygiene. Whatever the case, there are a few things you can do to manage your symptoms. After you've given us a call, use these practical tips until you can reach our office.
Understanding the Cost of Emergency Dentistry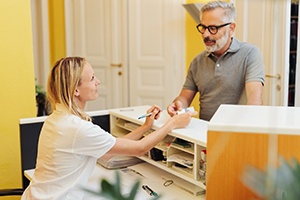 There are a variety of factors that determine the cost of emergency dentistry in Collierville. Because no two situations are the same, it will require visiting our dental office to undergo a thorough examination before we can recommend the appropriate treatment plan and provide a clear estimate. Sometimes, it may be as simple as getting a prescription or filling. Other times, you may need a more complex treatment such as a root canal, tooth extraction, or replacement restoration. We'll evaluate your situation, explain which solutions we recommend to restore your oral health and provide a personal, honest estimate of costs.
Every Dental Emergency is Different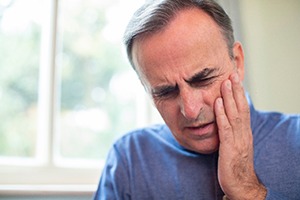 Dental emergencies come in all shapes and sizes, so until you schedule an appointment with our team, we won't be able to provide a thorough estimate of your treatment. Every dental-related problem can be treated differently, so during your visit with Dr. Holcomb, you can expect him to examine your oral cavity and provide a carefully crafted treatment plan. It will explain the type of care you will receive and how long you can expect to be in recovery. Fortunately, this type of emergency visit is usually inexpensive, and when it comes to the types of treatment typically recommended, it is usually one of the following:
Dental crowns
Root canal therapy
Tooth extractions
TMJ treatment
Antibiotics
And more!
When visiting our dental office, you can expect your emergency dentist in Collierville to go over all the necessary information that pertains to your treatment plan. This not only includes the types of service you'll receive and its process but also how much you can expect to pay so you don't receive any surprises.
Taking Care of Your Smile Can Save You Money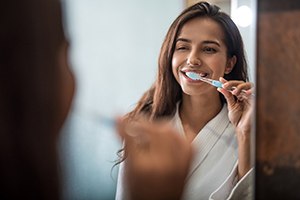 Not all dental emergencies are preventable; however, if an infection or serious damage goes untreated, it can lead to worsening problems that could have been avoided. As a result, you can expect your treatment to take more time and require additional costs. These types of emergencies won't just "go away" without professional treatment, so it's better to get help at the beginning instead of allowing it to fester and worsen over time. Not only will this cause more damage to your oral health, but it will also have you spending thousands of dollars to try and fix it.
We understand it can be scary seeking professional help when you think you can't afford it, but Dr. Holcomb and our team will work closely with you to identify ways you can save. Waiting until you are more comfortable with your financial situation may be too long, resulting in more serious oral health problems.
Does Dental Insurance Cover Dental Emergencies?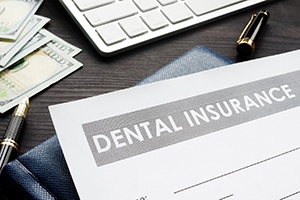 Most policies provide some form of coverage, and you may receive one yearly emergency exam; however, you'll need to check with your insurer first. Oftentimes, the type of coverage you'll receive from your dental insurance company depends on the type of restorative care you need. Because most restorative treatments are covered between 50-80%, we will work to maximize your benefits so you can save the most money. To minimize the stress you're likely already experiencing, our team will happily file any claims and paperwork on your behalf.
How to Prevent Dental Emergencies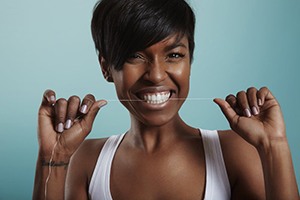 While not every accident can be avoided, there are several precautions you can take to lower your risk of a dental emergency, like:
Brush your teeth for two minutes twice a day and floss daily.
Always wear a custom mouthguard when playing sports.
Don't use your teeth to open bottles, packages, or containers of any sort.
Remember not to chew on hard objects like ice, pen caps, or your fingernails.
Visit your dentist twice a year for routine checkups and preventive care.
Dental Emergency FAQ's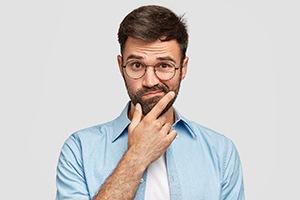 If you or a loved one is experiencing a dental emergency, Dr. Holcomb and his team are ready and waiting to offer compassionate care for hurting smiles. These situations are often overwhelming, so it's important to know as much as possible about identifying and handling them ahead of time. For your convenience, we've gathered some of the most common questions we get about dental emergencies below. If you don't see the information you're looking for, don't hesitate to give us a call!
Should I Go to the ER for a Dental Emergency?
You will almost always save time, money, and hassle by visiting your trusted emergency dentist in Collierville instead of going straight to your local ER. Most emergency rooms and urgent care centers don't have the specialized equipment or a dentist on staff in order to effectively deal with a dental emergency. More likely, they will prescribe you painkillers or antibiotics and tell you to visit a dentist.
However, you should go to the ER for uncontrollable oral bleeding, a broken or dislocated jaw, or swelling in the mouth that's making it difficult to swallow or breathe.
Will My Toothache Go Away on Its Own?
If you take the "wait-and-see" approach to seeking care for your toothache, you will likely regret it. This is because toothaches do not usually go away on their own. Instead, leaving a toothache untreated only allows the issue to get worse! For instance, your toothache may be caused by a small crack or a cavity. Not seeking treatment right away would allow the crack or cavity to get worse over time. Eventually, your tooth may need a crown, root canal, or extraction simply because you didn't treat it with a filling earlier. If your toothache lasts for more than a day, please don't wait to give us a call.
If My Chipped Tooth Doesn't Hurt, Do I Still Need to Visit the Dentist?
Just because your chipped tooth isn't causing you any discomfort doesn't mean that you can neglect seeking care for it. After all, your teeth can't repair themselves like the rest of your body. This not only means that your tooth won't grow back over time, but the damage can potentially get worse. The chip could become larger and compromise the inner layers of your tooth, which could become infected and require a root canal. If you chip a tooth, you should see us in a timely manner so we can restore its appearance and prevent future damage.
What Does Chronic Bad Breath Mean?
Everyone suffers from bad breath from time to time, but chronic bad breath could be a warning sign. If your breath still seems less-than-fresh no matter how often you brush and floss, you may be headed for a dental emergency. Lingering bacteria or decay are often the culprits behind this stubborn scent, which could be periodontal disease or a dental abscess. These conditions can cause permanent damage to your smile and impose on your overall health, so it's important to diagnose and treat them right away. If you're concerned about your chronic bad breath, call us today!