Emergency Dentist – Collierville, TN
Compassionate Care for Hurting Smiles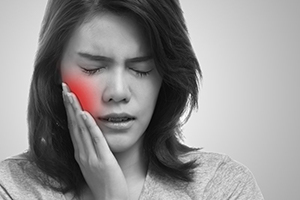 Is your smile in pain? Perhaps an accident has left you with a broken or knocked-out tooth. Or maybe you've found yourself with a severe toothache. If so, you need to get urgent dental care right away to relieve your pain and restore your pearly whites. If you or a loved one is experiencing a dental emergency, you can rely on Dr. Joshua Holcomb for the support you need. He has a true passion for providing compassionate care for hurting smiles and provides a wide range of services to address nearly every oral health issue.
How to Handle Common Dental Emergencies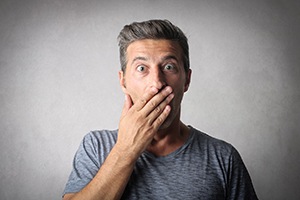 Typically, there are two types of dental emergencies. Some are brought about suddenly by an injury, while others develop over a prolonged period of poor oral hygiene. Whatever the case, there are a few things you can do to manage your symptoms. After you've given us a call, use these practical tips until you can reach our office.
Toothaches
Rinse your mouth out carefully and gently floss around the painful tooth to ensure your discomfort isn't being caused by debris. You can use an ice pack or take over-the-counter pain medication for relief until you reach us. Depending on the cause of your toothache, we many be able to eliminate your discomfort quickly with a filling or root canal.
Chipped/Broken Tooth
Collect as many pieces of your tooth as you can if there are any and bring them with you to your appointment. Rinse your mouth out and use an ice pack to control any swelling. If the broken tooth is sharp, placing sugarless gum or dental wax over it can protect your soft tissues. If we can't repair the tooth with a crown or other treatment, we may need to extract it.
Knocked-Out Tooth
Only handle a knocked-out tooth by the crown—be very careful not to touch its roots! After rinsing it off with plain water, you can try to gently place the tooth back in its socket. If this can't be done, keep it moist by storing it in a clean container filled with milk or saliva. The sooner you see us, the more likely successful reattachment is!
Lost Filling/Crown
If your dental crown is in good shape, you can wash it off and attempt to put it back in place. However, if your filling or crown is broken, its likely you'll need a new one. To protect your exposed tooth from damage and decay until you reach our office, cover it with dental wax or a cotton ball.
How to Prevent Dental Emergencies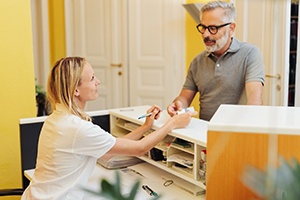 While not every accident can be avoided, there are several precautions you can take to lower your risk of a dental emergency, like:
Brush your teeth for two minutes twice a day and floss daily.
Always wear a custom mouthguard when playing sports.
Don't use your teeth to open bottles, packages, or containers of any sort.
Remember not to chew on hard objects like ice, pen caps, or your fingernails.
Visit your dentist twice a year for routine checkups and preventive care.
The Cost of Treating Dental Emergencies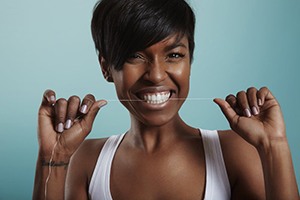 There are a variety of factors that determine how to best treat a dental emergency. Sometimes, it may be as simple as getting a prescription or filling. Other times, you may need a more complex treatment such as a root canal, tooth extraction, or replacement restoration. We'll thoroughly evaluate your situation, explain which solutions we recommend to restore your oral health, and provide a personal, honest estimate of costs.