Porcelain Veneers – Collierville, TN
Transform Your Smile Into A Trait You're Proud Of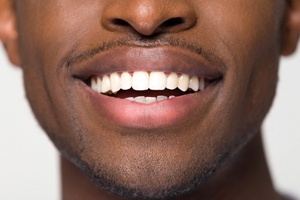 When you catch a glimpse of your smile in the mirror, do you think it radiates confidence and warmth? If your answer is "no," it's time to remodel your grin. Porcelain veneers in Collierville are the fix-it-all solution that can repair a variety of cosmetic flaws. They leave your smile looking symmetrical, complete, and bright in as little as two appointments with Dr. Joshua Holcomb. You can start your journey towards an improved smile when you schedule a consultation today!
What are Dental Veneers?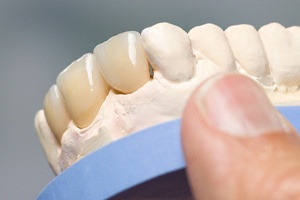 Veneers are custom-crafted shells made for each individual tooth you'd like to have repaired. That means whether you'd like one or two teeth fixed, or your entire mouth, they can still do the trick. They're made from dental porcelain, a non-porous material that mimics the properties of your natural tooth enamel by reflecting light, and are shaped to fit over the visible portion of your teeth. They can conceal a variety of imperfections, which makes them a popular go-to treatment for patients who are looking to fix several issues at once. They are permanently bonded to your natural teeth to change their size, shape, and color, and reveal a smile that's symmetrical and un-damaged.
What is the Process Like?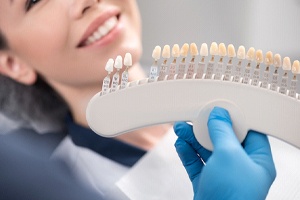 The process of getting veneers begins with a consultation with Dr. Holcomb. He'll ask you about what goals you'd like to achieve by getting porcelain veneers, and give you a chance to ask any questions you may have. Once you decide that they're the right cosmetic treatment for you, he'll schedule your next appointment.
During your next visit, Dr. Holcomb will prepare your natural teeth to receive your permanent veneers by removing a small portion of your natural enamel. This makes it so the shells will lay flush with the rest of your teeth and fit seamlessly into your mouth for a natural look. He'll take impressions of the teeth you'd like to have prepared and send them off to our dental laboratory to craft your shells. Lastly, you'll be fitted with temporary veneers until your permanent ones arrive.
Your last appointment will consist of Dr. Holcomb permanently placing your custom veneers after he removes your temporary ones. He'll make sure they fit his specifications and secure them to your natural teeth. Before he sends you on your way, he'll make any necessary final adjustments and polish them.
What are the Benefits of Veneers?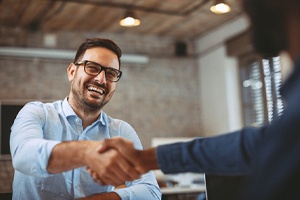 Dental veneers are a popular choice among so many patients because they can fix several issues, including severe discoloration, worn-down teeth, damaged teeth, misalignment, misshapen teeth, and even gaps in your smile. They're also crafted from high-quality materials. Some benefits you can expect to reap with dental veneers include:
A natural appearance and feel.
Dental porcelain is gentle on your gums.
Veneers are stain-resistant.
The color of your shells can be custom-selected.
If you believe that dental veneers are the solution to refreshing your smile, contact us today! Our dental professionals will be more than happy to help you start your journey towards a more confident you! We'll make you feel right at home in our state-of-the-art facilities, and you can rest assured that investing in your grin is well worth it.
Understanding the Cost of Veneers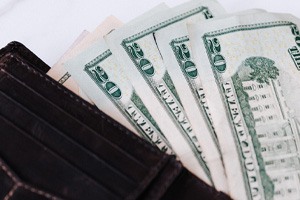 A stunning smile is possible without spending your life's savings. Many factors affect the cost of veneers in Collierville, but Dr. Holcomb strives to keep a picture-perfect smile within everyone's budget. Although there's no flat fee for veneers, they can be the most affordable method to reach your goals because you won't have to pay for multiple procedures. Dr. Holcomb will help you choose the best treatment to revamp your smile.
Cost VS Cosmetic Dentistry: What's Right For Me?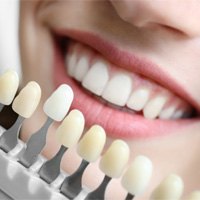 No two mouths or situations are identical. You may have multiple options to address your aesthetic concerns, each with different costs, timelines, and life expectancies. Your cosmetic dentist in Collierville, Dr. Holcomb, will examine your mouth and learn more about your goals to determine which procedures can meet your needs, like:
Braces: Traditional braces or clear aligners can fix many bite and alignment problems. The average treatment takes 12 to 24 months. Although they are effective, braces can be a long commitment if you have minor alignment issues; however, your dental insurance may cover a portion of the cost.
Teeth Whitening: Surface and age-related stains can be improved by up to 8 shades. Your results can last for many months with the right aftercare, but most dental plans don't cover teeth whitening.
Direct Bonding: A composite resin shaded to the color of enamel can fix many minor imperfections quickly. If needed for restorative reasons, your dental benefits may pay some of the cost. You can improve your smile in one appointment using a method that can last for 5 to 10 years before needing to be replaced.
Veneers: Attaching veneers to the teeth visible when smiling can eliminate the need for multiple procedures. After just 2 appointments, you can treat stains, chips, and gaps between teeth using a minimally invasive procedure. Veneers provide a cost-effective option that can last for a decade or more.
After creating a personalized treatment plan, a member of your dental team will review your estimate and explain the fees, so you'll know exactly what you'll have to pay.
How to Make Veneers Affordable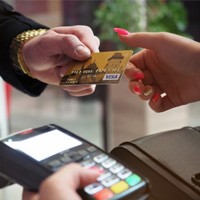 Veneers in Collierville are associated with a large price tag, but there are many options to keep them affordable. A member of our team will review your payment options, which include:
Traditional Payments: Our office accepts all traditional payment forms, including cash, credit cards, and personal checks.
Dental Insurance: Most insurance plans won't cover elective services unless they are medically necessary. This can be the case when needing replacement veneers. In some situations, you can use your dental insurance to offset the cost of certain steps in your treatment plan, like your consultation or any prep work. We will work on your behalf with your dental insurance to maximize any applicable coverage.
Monthly Payments: You can pay any out-of-pocket expenses using a monthly payment plan through a third-party financing company, like CareCredit. You can enjoy little or no interest in financing based on your credit approval.
If you have questions about your payment options, or you're ready to schedule your consultation, contact our office today.
Veneers FAQs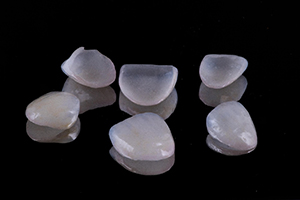 Veneers are highly popular among people looking to enhance their smiles. In fact, you might have already seen some grins that have been improved thanks to this treatment! Despite that, however, you may still have a few questions or concerns that need to be addressed before you decide to get veneers yourself. Check the FAQs below to see if you can find the answers you're looking for; if not, remember that you can always call our dental team for assistance.
How are Veneers Different from Dental Crowns?
Veneers do share several similarities with crowns; both can be made from durable tooth-colored materials and are designed to cover your teeth. However, a veneer is only placed over the front surface of your tooth while a crown conceals the entire structure. Additionally, veneers are generally a purely cosmetic procedure while crowns can also have restorative benefits. Finally, crowns usually require us to remove more enamel compared to veneers.
When you visit our office, we can explain the advantages and disadvantages of both crowns and veneers, and we can help you narrow down which is the best choice for your circumstances.
Are Veneers Permanent?
This is a tricky question to answer because while veneers are not considered permanent, they also aren't reversible. Simply put, the actual veneers won't last forever in your mouth, and you'll eventually have to get new ones. However, since a small amount of enamel is permanently removed to place veneers, the teeth in question will always need to be covered with some kind of restoration. Keep this in mind before you commit to the veneer process.
If you want to extend the lifespan of your veneers, you need to care for them properly by brushing and flossing every day. Don't forget to continue visiting our office for routine checkups as well so that we can catch any problems with your veneers in the early stages.
Can a Veneer Break?
Even though veneers are thin, they are made out of highly durable material and can last for a decade or more if they're well-maintained. That said, it is possible for veneers to be damaged, so you should take the initiative in protecting them from harm. Keep your veneers safe by:
Wearing an athletic mouthguard when playing sports (even low-contact ones).
Not biting fingernails, pen tips, and other inedible objects.
Using tools to open packages instead of your teeth.
What Happens to the Teeth Under Your Veneers?
Having veneers placed does not damage your teeth. We will need to remove a small amount of enamel beforehand, but the veneers themselves and the bonding material used to keep them in place are completely safe for your smile. You won't have a higher risk for tooth decay; that being said, though, cavities can still occur under veneers, so brushing and flossing regularly will be just as important as ever. You should also try to limit your consumption of sugary foods that can lead to decay if you're not careful.