Porcelain Veneers – Collierville, TN
Transform Your Smile Into A Trait You're Proud Of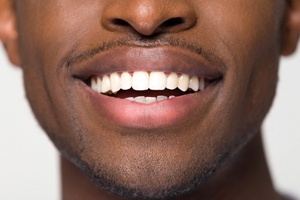 When you catch a glimpse of your smile in the mirror, do you think it radiates confidence and warmth? If your answer is "no," it's time to remodel your grin. Porcelain veneers in Collierville are the fix-it-all solution that can repair a variety of cosmetic flaws. They leave your smile looking symmetrical, complete, and bright in as little as two appointments with Dr. Joshua Holcomb. You can start your journey towards an improved smile when you schedule a consultation today!
What are Dental Veneers?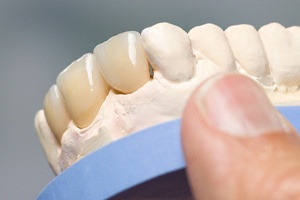 Veneers are custom-crafted shells made for each individual tooth you'd like to have repaired. That means whether you'd like one or two teeth fixed, or your entire mouth, they can still do the trick. They're made from dental porcelain, a non-porous material that mimics the properties of your natural tooth enamel by reflecting light, and are shaped to fit over the visible portion of your teeth. They can conceal a variety of imperfections, which makes them a popular go-to treatment for patients who are looking to fix several issues at once. They are permanently bonded to your natural teeth to change their size, shape, and color, and reveal a smile that's symmetrical and un-damaged.
What is the Process Like?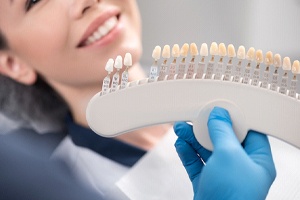 The process of getting veneers begins with a consultation with Dr. Holcomb. He'll ask you about what goals you'd like to achieve by getting porcelain veneers, and give you a chance to ask any questions you may have. Once you decide that they're the right cosmetic treatment for you, he'll schedule your next appointment.
During your next visit, Dr. Holcomb will prepare your natural teeth to receive your permanent veneers by removing a small portion of your natural enamel. This makes it so the shells will lay flush with the rest of your teeth and fit seamlessly into your mouth for a natural look. He'll take impressions of the teeth you'd like to have prepared and send them off to our dental laboratory to craft your shells. Lastly, you'll be fitted with temporary veneers until your permanent ones arrive.
Your last appointment will consist of Dr. Holcomb permanently placing your custom veneers after he removes your temporary ones. He'll make sure they fit his specifications and secure them to your natural teeth. Before he sends you on your way, he'll make any necessary final adjustments and polish them.
What are the Benefits of Veneers?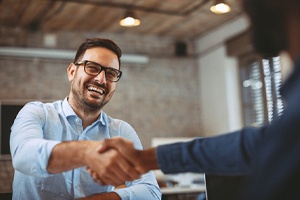 Dental veneers are a popular choice among so many patients because they can fix several issues, including severe discoloration, worn-down teeth, damaged teeth, misalignment, misshapen teeth, and even gaps in your smile. They're also crafted from high-quality materials. Some benefits you can expect to reap with dental veneers include:
A natural appearance and feel.
Dental porcelain is gentle on your gums.
Veneers are stain-resistant.
The color of your shells can be custom-selected.
If you believe that dental veneers are the solution to refreshing your smile, contact us today! Our dental professionals will be more than happy to help you start your journey towards a more confident you! We'll make you feel right at home in our state-of-the-art facilities, and you can rest assured that investing in your grin is well worth it.