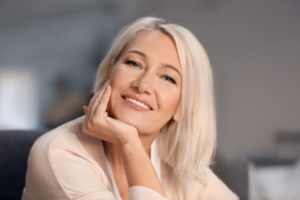 Gone are the days when wearing metal braces was the only way to correct any bite issues. With Invisalign in Collierville, your orthodontic treatment experience can now be comfortable, discreet and relatively faster than the traditional route. Once you choose the Invisalign method, though, it's important to know how to care for the clear plastic aligners correctly. Here are 5 easy tips to help you out. With proper execution, you'll be able to enjoy a healthy and attractive smile well into the future!
Tip #1 – Never Eat with Your Aligners
One of the perks of receiving treatment with Invisalign aligners is their removability, which allows patients to maintain a normal diet. However, this is not just a convenience; it's actually a necessity to remove the aligners before eating. That's because consuming food while wearing your aligners could cause them to break. So do yourself a favor, and take them out first.
Tip #2 – Only Drink Water While Wearing Invisalign
Another cardinal rule that should never be broken is to only drink water while wearing your Invisalign aligners. Otherwise, you run the risk of encouraging tooth decay and stubborn stain development.
Tip #3 – Practice Excellent Oral Hygiene
Because they fit so tightly to your teeth, Invisalign aligners can be a breeding ground for oral bacteria. Unchecked growth can then compromise your oral health and the appearance of your smile.
To prevent any hiccups, it's imperative to practice superb oral hygiene, which should include brushing and flossing your teeth at least two times a day. In doing so, you'll better ensure a healthy and functional set of teeth.
Tip #4 – Clean Your Aligners
In addition to keeping your mouth, teeth and gums clean, it's vital that you sufficiently remove debris and bacteria from your aligners. Here are some simple steps to keep in mind:
Rinse the aligners thoroughly immediately after removal.
Soak them using Invisalign cleaning crystals or denture cleaner.
Brush and floss your teeth to remove any lingering bacteria.
After brushing and rinsing your aligners, reinsert them.
Tip #5 – Plan in Advance When Traveling
If you're taking a trip, Invisalign aligners are easy to transport, but you'll need to do some pre-planning. Your best friend is your certified Invisalign carrying case. Because it is designed just for your aligners, it provides the best form of protection against any accidents.
However, you should always store it in a cool environment away from any pets or children. By taking the necessary precautions, you can enjoy your trip while also making continuous improvements to your smile.
If you have other questions about how to maximize your experience with Invisalign aligners, then don't hesitate to reach out to your local dentist. Soon, you'll be beaming from ear to ear with a smile that dazzles!
About the Author
Dr. Joshua A. Holcomb earned his Doctor of Dental Surgery degree from the College of Dentistry at UT Memphis. Since then, he has maintained a commitment to excellence. Thus, he takes continuing education courses through Spear's Master Curriculum, and he maintains professional affiliation with the Spear Faculty club. Dr. Holcomb creates beautiful smiles with Invisalign orthodontics at his private practice, and he can be reached for more information through his website.