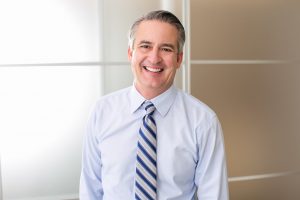 Did you know that 37% of people notice a person's smile first? Many people base their first impression after meeting someone by the way their teeth look. A beautiful smile is attributed to youth, confidence, and happiness, which are important qualities to possess in the job market. Unfortunately, few people have perfect teeth naturally. Not to mention, age, trauma, poor oral hygiene, and other factors can blemish your pearly whites. Thankfully, cosmetic dentistry can revamp your smile. You'll have the professional edge you need to take your career to the next level.
An Attractive Smile Linked to Job Opportunities
Although you shouldn't judge a book by its cover, surveys have found that your smile can directly impact your career. In fact, 50% of business owners admit they are less likely to conduct business with a person who has poor dental health. Another study found that 74% of people believe an unpleasant smile can negatively influence a person's career.
Boost Your Career with Cosmetic Dentistry
Cosmetic dentistry is often believed to be too expensive for the average person, but you don't have to be rich or famous to enhance your smile. You have more options than before to address common aesthetic flaws, which means there's a solution to fit your budget.
Your cosmetic dentist will examine your mouth and learn more about your goals to determine the best procedure to enhance your smile, which may include:
Invisalign: Fix bite and alignment issues using clear aligners worn over your teeth. You'll benefit from a discreet solution to achieve a straight smile. You won't have to worry about the appearance or restrictions of brackets and wires to maintain your professional image.
Teeth Whitening: Stains and discoloration can make you look years older than your real age. Teeth whitening can get your smile up to 8 shades whiter to turn back the clock. Your results can last for many months or years, depending on their aftercare routine.
Porcelain Veneers: Attaching veneers to the front sides of teeth visible when smiling corrects many issues using a minimally invasive method. You can treat stains, chips, and gaps in as few as 2 appointments.
Smile Makeover: You can completely transform your teeth with a smile makeover, which consists of cosmetic treatments targeting your specific concerns. Your dentist can create a picture-perfect smile using a personalized approach.
Cosmetic dentistry is an investment in yourself and your future. You'll improve your self-esteem, which can make you more outgoing. Your new outlook on life will be more appealing to potential employers or customers for a more successful future.
About Dr. Joshua A. Holcomb
Dr. Holcomb achieved his dental degree from the College of Dentistry, UT Memphis. He has regularly continued his education in advanced services, like dental implants and cosmetic dentistry. He is a proud member of the American Dental Association and many other professional organizations. Request an appointment through our website or call (901) 612-2477.