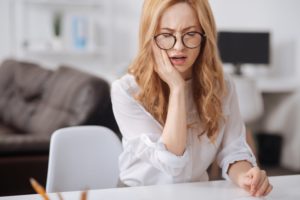 If you've ever experienced a dental emergency, you know how frustrating and painful they can be. They always seem to happen at the worst possible time and can get in the way of your busy life. However, many dental emergencies are easily avoidable with proper maintenance and care of your smile. Your emergency dentist in Collierville shares some tips that can help to prevent dental emergencies from occurring in the future.
Maintain Good Oral Hygiene
The best step you can take to maintain optimal oral health is to keep up with a good dental hygiene routine while you're at home. You should be brushing your teeth first thing in the morning and last thing before going to bed at night. It's also important to floss daily in order to remove food debris and plaque that your toothbrush could not reach. Doing so helps to protect you from tooth decay and the onset of periodontal disease.
Replace Your Toothbrush
You should replace your toothbrush or the head of your electric toothbrush approximately every three months. When your toothbrush becomes too worn, it no longer cleans your teeth effectively and will leave harmful plaque and bacteria behind.
Watch What You Eat
If you are eating too many foods that are high in sugar, you are increasing the acidity in your mouth. This acid attacks your tooth enamel and weakens it by removing essential minerals. Eventually, you are likely to encounter tooth decay, temperature sensitivity, and other unpleasant effects. Reach for healthier snacks instead, like sliced apples, salted almonds, or cheese.
Wear a Mouthguard
If you like to play sports, it's important to protect your smile. Dentists frequently treat patients who are experiencing dental emergencies as a result of contact sports. If there's any risk that you could take a blow to the mouth, it is a good idea to wear a mouthguard. The best type of mouthguard you can get is one that is custom made by your dentist. They are comfortable and don't get in the way of your breathing.
See Your Dentist ASAP
On top of your regular six-month checkups and cleanings, you should see your dentist as soon as you can if you notice a crack or chip in your tooth. It is much easier and more affordable to repair your tooth now than wait till you need to have a root canal or extraction.
Stay Hydrated
Drinking plenty of water is important for your entire body, including your smile. This is because if you aren't staying hydrated then you won't be producing enough saliva to maintain good oral health. When your mouth is dry, it becomes the perfect breeding ground for harmful bacteria that will cause damage to your smile.
In order to avoid dental emergencies as much as you can, take these steps. This way you can keep your mouth healthy and have a lower risk of something going wrong.
About the Author
Dr. Joshua A. Holcomb is an emergency dentist practicing in Collierville, TN. He earned his Doctor of Dental Surgery from the College of Dentistry, UT Memphis and is committed to completing well over 100 continuing education hours each year. If you're experiencing a dental emergency, Dr. Holcomb would be happy to help. For more information or to schedule an urgent appointment, visit his website or call (901) 850-0300.