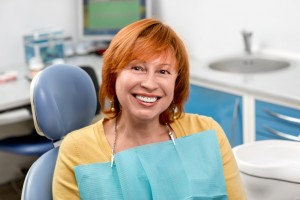 Missing teeth are a problem that has tormented adults for ages, and the anxiety extends to our subconscious as well; teeth falling out is one of the most common nightmares. But if you're actually suffering from the effects of one or more missing teeth, you should know you don't have to live with the stress or anxiety of a gapped smile. Dental implants in Collierville are an excellent option in replacement, and Dr. Collier has years of experience transforming smiles using this method. Keep reading to learn more from your Collierville dentist.
Everything You Need to Know About Dental Implants
You've probably got questions about dental implants — especially if you think they're the same replacement option as they were a few decades ago. You should know dental implants have dramatically transformed since their inception, and they're now an accessible, affordable and highly successful option in tooth replacement.
What Are Dental Implants?
Made of sturdy titanium, dental implants are tiny posts that are surgically placed directly into your gum. The implant works as a prosthetic root, while the top is connected to an abutment that sturdily attaches the new tooth replacement to the bottom of the implant.
The process for dental implants can take up to nine months months. It sounds like a long time, but it's what's necessary for the jawbone to fuse with the implant, a process we call osseointegration. But don't worry that you'll have to be without teeth while you wait for your dental implants to heal — you'll have a temporary tooth replacement in the meantime.
Benefits of Dental Implants Compared to Other Replacements
There's one big advantage of dental implants that truly sets them apart from other tooth replacement options, like fixed bridges and non-implant supported dentures. What is it? Dental implants replace the tooth's root as well as its crown. That's important for one big reason: our bones need stimulation to stay healthy, and the tooth's root provides needed stimulation. That prevents the jawbone from deteriorating and causing even more tooth loss later on.
The conclusion is simple. To keep your jawbone from deteriorating and losing even more teeth as the mouth changes shape, replace with dental implants.
What to Expect After Dental Implant Surgery
Once your dental implant surgery is complete, you may experience the discomforts that are to be expected with any type of oral procedure. These can include:
Facial and gum swelling

Oral pain

Minor bleeding
Discomfort can usually be managed with an over-the-counter pain medication. But if pain or other symptoms increase in the days following surgery, contact your oral surgeon immediately.
Request Your Dental Implant Consultation Today
If you're interested in learning whether or not you're a good candidate for dental implants, please contact the office of Joshua Holcomb, DDS today. We're the practice so many have already trusted to complete their smiles, so call us right now to see why!