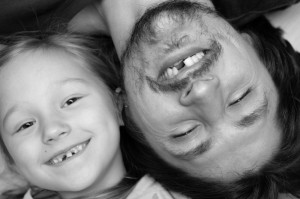 If you've ever had an unexpected dental emergency, like a broken tooth, or a throbbing molar, you know they don't wait for regular business hours to pop up. And if you've never had a dental emergency, count yourself lucky — and be prepared. Serious tooth problems can happen to anyone, no matter how good your oral health habits are — that's why they're unexpected emergencies. But Dr. Holcomb, your emergency dentist in Collierville, is ready for the task. We answer the phone 24/7 and promise to get you in to see the doctor on the same day — because no one should be left waiting in pain.

Dental Emergencies
Whether it's a broken tooth after a Friday night football game or a tooth abscess that wakes you up at 3 a.m., dental emergencies happen around the clock. Reasons you might call Dr. Holcomb's office with a dental emergency include:
Broken, cracked or fractured tooth
Knocked out or dislodged tooth
Something stuck between the teeth
Extreme tooth pain that won't go away
Cuts to the tongue, cheeks or lips
Bleeding that won't subside after 15 minutes of gentle but firm pressure
If you or a family member are experiencing any of the above conditions, the important thing is to remain calm. You can feel comforted knowing that someone at our office will answer your call no matter what time of day — and that you'll see the doctor soon.
What To Do in the Meantime
We'll see you soon — but what to do before you make it to the dentist's office? Here are some tips for initial handling of the most common types of dental emergencies.
Extreme Toothaches
Rinse your mouth out with warm water and apply a cold compress to the outside of the cheek to reduce swelling. Remember to never apply aspirin or any other type of painkiller directly to the tooth or gums, as it may cause burns.
Chipped or Broken Tooth
If you've suffered a chipped or broken tooth, first be sure you've saved any broken pieces. Rinse your mouth with warm water, and apply a cold compress to prevent swelling. If there's any bleeding, apply gauze to the area for about 10 minutes, or until bleeding stops.
Missing Tooth
If you've had a tooth knocked out, first retrieve the missing tooth and rinse it with water if it's dirty. Remember to only handle the tooth by the crown, or the part that normally shows. Handling the tooth by its root could damage the sensitive tissues, making it difficult to replace. Try to put the tooth back in place if possible — if not, place it in a cup of milk or water with a pinch of salt until you're able to make it to the dentist.
Call the Dentist ASAP
In all cases, the most important thing is to call your dentist as soon as possible. Missing teeth, in fact, are most successfully replaced when dealt with within an hour of the trauma. So don't wait — your emergency dentist in Collierville, TN is here waiting for your call, 24/7.