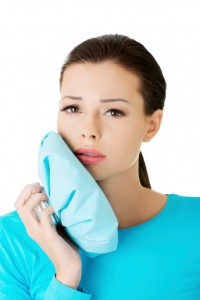 A dental emergency, by its very nature, is unexpected and often impossible to avoid. You may have been chewing an especially hard bit of candy and cracked one of your molars. Maybe you tripped during your morning jog and fell, dislodging a front tooth. Regardless of the nature of your injury, a dental emergency is a situation that warrants assessment and treatment by a dental professional as soon as possible. At Joshua Holcomb, DDS, you'll find that though you may not be prepared for a dental emergency, our team is.
Dental Emergencies Procedures
Knowing what to do during a dental emergency can make all the difference in the world when it comes to pain and preserving your oral health. A good rule of thumb is to have a cold compress on hand at all times. In the case of a severe toothache or a broken tooth, a cold compress can help alleviate pain and swelling until you are able to make it to our office. Over-the-counter pain medications like ibuprofen can also help with inflammation and discomfort.
If you knock out a tooth, carefully hold it by the crown (the portion that is usually visible above the gum line) and gently rinse it with warm water to clear it of any debris. Take care to avoid removing any connective tissue that may be attached to it, and place it in a small container or plastic bag filled with milk or saliva. Contact us right away; timing is key when it comes to saving a tooth that has been dislodged.
Our office is equipped with all of the latest technology and materials, allowing us to provide our dental emergency patients with unparalleled care in a warm and comfortable environment.
Your Collierville, TN Dental Emergency Experts
When you are faced with an unexpected dental emergency, you need to know that you have a capable, experienced, and easily accessible emergency dentist on call. Dr. Joshua Holcomb and his team are committed to providing exceptional emergency care to patients in Collierville, TN and the surrounding areas, including Pembrook, Bartlett, Olive Branch, Germantown, and beyond. We look forward to alleviating your pain quickly, offering gentle and compassionate care, and helping you get back to your normal daily routine sooner.