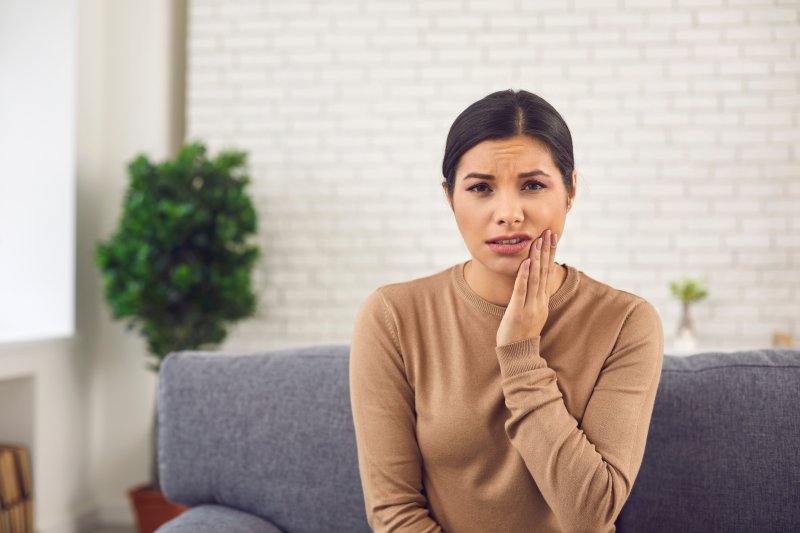 At least at first glance, facial swelling doesn't seem that bad a symptom. Compared to coughing, sneezing, or bleeding, it often doesn't feature the sights and sounds associated with severe afflictions. Taken solely on its own, you might believe the swelling is only a sign of a mild allergy or infection.
Having said that, brushing it off as unimportant would be a serious mistake. Among other things, facial swelling can indicate a dental crisis requiring immediate attention. For those interested in knowing, then, when it warrants an emergency dentist, here is a guide to emergency dentistry for facial swelling.
Seeing an Emergency Dentist for Facial Swelling
Firstly, an emergency dentist differs from a standard one. Emergency dentists are those who're trained to handle emergency cases where a patient is suffering from acute pain that needs immediate attention. As part of said training, these dentists undergo years of additional study and hands-on training to diagnose and treat the most urgent cases.
In light of these specialties, an emergency dentist should examine your swelling if you believe the cause is a tooth abscess or salivary gland infection. The former occurs when bacteria enter a tooth's pulp and causes an infection. The latter, meanwhile, arises from an infection of the salivary glands located in the cheeks, resulting in severe pain.
What to Expect from Dental Treatment
For facial swelling, an emergency dentist will examine your face, teeth, gums, and mouth, and perhaps take X-rays. Afterwards, they'll offer a diagnosis and present the best possible treatment options.
For an abscessed tooth, the dentist will remove its bacteria either by draining them or extracting the infected tooth. From there, the affected area is cleaned and disinfected. Treatment usually ends with a crown placed over the damaged tooth to prevent further infection.
Alternatively, the treatment for a salivary gland infection will be influenced by the infection's source. Depending on the cause, a dentist may need to remove part of the glands, drain the abscess, or even recommend antibiotics if there is pus drainage or a fever.
Why the Dentist, Not the Emergency Room?
Remember, hospitals and emergency rooms typically don't have a dentist on-staff. Therefore, the most they can do is manage your pain. That's why non-life-threatening dental injuries warrant a call to your dental team first.
In contrast, the emergency room is for situations that are truly life-threatening. In a dental context, that might involve jaw fractures, jaw dislocations, serious cuts or lacerations to the face, and so on. As such, only facial swelling to the point that it significantly interferes with, say, your breathing or swallowing would qualify for emergency room treatment.
Now, hopefully, you know facial swelling can become a real dental dilemma that should be examined by an emergency dentist. It's more than just a minor symptom, and should always be treated with appropriate caution.
About the Author
Dr. Joshua Holcomb is a recognized dentist based in Collierville, TN. Having earned his Doctor of Dental Surgery degree from UT Memphis' College of Dentistry in 2009, he has been practicing general dentistry for over six years. His dental specialties include prosthodontics, oral surgery, implantology, conscious sedation, reconstructions, and more. He currently practices at his self-named office and can be reached at his website or by phone at (901)-850-0300.