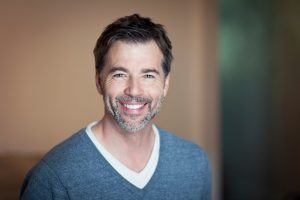 The morning is already a tough proposition. Your house might as well be Grand Central Station. Everyone is in a rush to get somewhere, whether it be work or school. Just like the train station, there are inevitably delays. It always seems to work out though, and you get your minute in the mirror to do one last check before you're out the door. This is probably your least favorite part of the routine, because you always notice your broken and discolored teeth. It would certainly make the mornings nicer if you had a chance to fix them. Have you ever considered porcelain inlays, onlays, or dental fillings to address this issue?
Why You Might Want Inlays, Onlays, or Fillings
Our teeth do a lot for us. Beyond the practical side of helping us eat, they are a very important part of the image you present to the world. A confident smile makes meeting people so much easier. That's why if you don't feel good about your teeth, it might be time to have them restored. There are a few reasons someone might want this:
Extensive Tooth Decay
Cracked or Broken Teeth
Worn Down teeth
These can all leave you feeling a bit self-conscious about your smile, and perhaps in a slight amount of pain. Many times these situations call for part of the tooth to be replaced. You need to have the form and function of the tooth restored in order for it to truly work. We can accomplish this with porcelain inlays, onlays, and dental fillings.
What Are Inlays, Onlays, and Dental Fillings?
Each one serves to restore a portion of your tooth in a slightly different way. Should you have a cavity, the infected part of the tooth will need to be cleaned out and removed. The tooth cannot be left alone at this point because its structure has been compromised. One of the most direct ways to reinforce this tooth is with a filling. A filling is when a liquid resin is applied to the inside of a hollowed out tooth to help support its structure. This resin quickly hardens and the tooth can function normally. Another option is a porcelain inlay. Rather than resin, a hard, custom shaped piece of porcelain is placed inside the tooth. This substance is specifically colored to match the rest of your tooth and fit in seamlessly. It is very strong and fully restores a tooth's previous rigidity. If the problem lies more on the outside of the tooth, that is when an onlay is applied. This is simply when the porcelain is placed on the outside of the tooth rather than the inside. All three methods are meant to bring a compromised tooth back to life both aesthetically and functionally.
How Do I Get Them?
A filling can be done in one visit, while porcelain inlays and onlays may take a week or so to be constructed. Each procedure is virtually painless.  An examination by Dr. Holcomb is the first step to determine which one is right for you. Dr. Holcomb will evaluate your teeth and discuss your options. If you are looking to get some of your teeth fully restored, please make an appointment with us today.