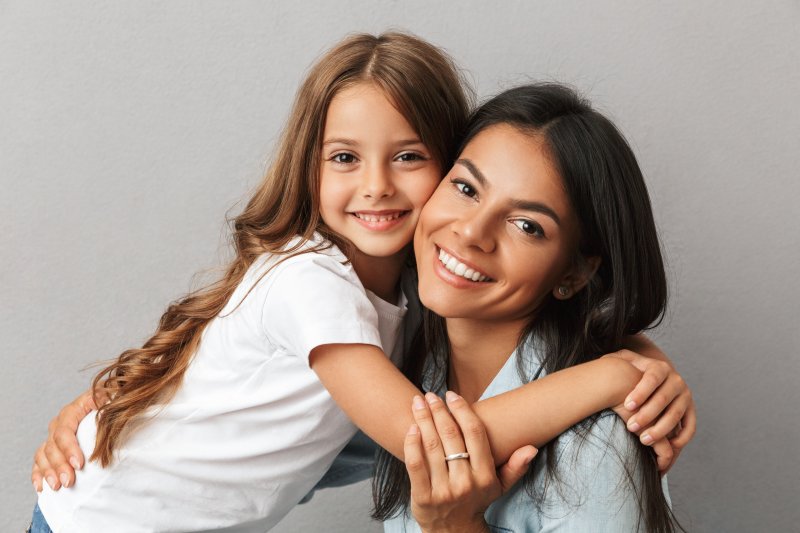 Mother's Day is just around the corner, and while there probably isn't a parent out there who doesn't love being appreciated by their kids, this holiday comes with some common hazards to your oral health. If you aren't careful, you could potentially need a trip to the dentist when the celebrations are all said and done.
If you want to protect your oral health this Mother's Day, here are a few things you may want to keep in mind.
Watch Out For Sweets
One of the most common gifts people give out this time of year is chocolate—every grocery store you go to is full of them, and there are ads for chocolate-covered sweets just about everywhere you look. While indulging occasionally is just fine, it's still a good idea not to overdo it. Keep your sugar consumption to manageable levels, and be sure to follow up your snacking with a thorough brushing.
Stay Hydrated When You Go Out
If your kids decide to take you somewhere for the holiday, it's important to stay hydrated as much as possible. Summer is almost here, and as temperatures start to rise you may find yourself suffering from dry mouth if you aren't careful.
Saliva serves as a natural cleanser, breaking up food particles and neutralizing the pH in the mouth. Both of these functions are deeply important in preventing tooth decay and gum disease. For that reason (among others) be sure to bring plenty of water with you when you go out for Mother's Day weekend.
Be Careful Around Red Wine
Whether you're spending the day at the spa or your significant other is taking you out for dinner, it's common to have a glass of wine to celebrate the holiday. Again, however, overdoing it can cause problems for your teeth.
Red wine is infamous for staining clothes, but it can just as easily leave pigments behind on your smile. The alcohol in them can also dry out your mouth, which as you now know, is problematic for oral health. While a glass or two should be fine, try not to overindulge if you want to protect your oral health.
About the Author
Dr. Joshua Holcomb owes his success as a dentist to not only his excellent skill as a clinician, but also his impeccable chairside manner. No matter what brings someone into his office, he takes the time to craft a specialized treatment plan tailored to them. Dr. Holcomb received his degree from the College of Dentistry, UT Memphis. He has been a faculty club member of the Spear Faculty Club, and he routinely completes over 100 hours of continuing education each year.
If you have any questions about taking care of your teeth this Mother's Day, he can be reached at his website or by phone at (901) 850-0300.