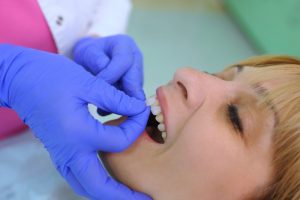 Veneers can absolutely transform your smile. The ultra-thin coverings of dental-grade porcelain can cover a range of cosmetic issues, like cracked, gapped, or discolored teeth. And you can count on your new, bright grin for up to 20 years with proper care. However, you may need to eventually replace them if you wear them long enough. Here are four ways to tell it's time for upgraded veneers and how you can get the most out of the ones you are wearing now!
When Is It Time to Replace Your Veneers?
While this innovative cosmetic dental treatment can give you the smile of your dreams for many years, there may come a time when you need to get new ones. If you are experiencing any of the following four issues, you should go visit your dentist to see if it's time for renewed pearly whites:
Tooth decay: Veneers are attached to the front-facing part of your teeth. While the coverings will not get cavities, the teeth underneath them are susceptible to decay. As the cavity progresses, your pearly whites won't be healthy enough to support your veneers effectively.
Gum infection: Maintaining a good oral health routine of daily brushing and flossing is essential for your teeth and gums. If you are not consistent with these habits, you increase the risk of your gums becoming infected. If the gum disease progresses, a gap will form between your teeth and your veneers.
Chipped or cracked veneers: While the materials of your veneers are incredibly reliable and durable, they can still become worn down and vulnerable to damage over time. If you are not careful with using extreme force when biting or using your teeth as tools to open things, you may need to replace your veneers earlier than normal.
Darkened veneers: While porcelain is highly resistant to discoloration, they aren't absolutely stain-proof. Your veneers can still darken over time if you eat and drink darkly pigmented foods or beverages, coffee, sodas, and blueberries.
How to Prolong the Lifespan of Your Veneers
Practicing preventive dental care is the best way to ensure that your veneers last as long as possible! By brushing twice daily and flossing at least once per day, you will keep your upgraded smile clean and beautiful, as well as avoid oral health problems. Additionally, visiting your dentist every six months will keep your cosmetic treatment in great condition. They can inspect your veneers and check for any underlying issues that could possibly affect their lifespan. Be sure to also steer clear of tobacco products and, as stated above, using your teeth as tools.
While there are factors that can impact the longevity of your veneers, you can still count on a long-lasting smile with them. By following these tips and checking in regularly with your dentist, you will always be doing what's in the best interest of your beautiful, radiant teeth.
About the Author
Dr. Joshua Holcomb keeps the smiles of Collierville healthy and beautiful. He earned his Doctor of Dental Surgery from the College of Dentistry, UT Memphis, and continues to study advanced dentistry as a faculty club member under the Spear's Master Curriculum. In as little as two appointments, Dr. Holcomb can replace your veneers so you can keep your smile and oral health in top condition. To schedule an appointment, contact him through his website or call (901) 850-0300.