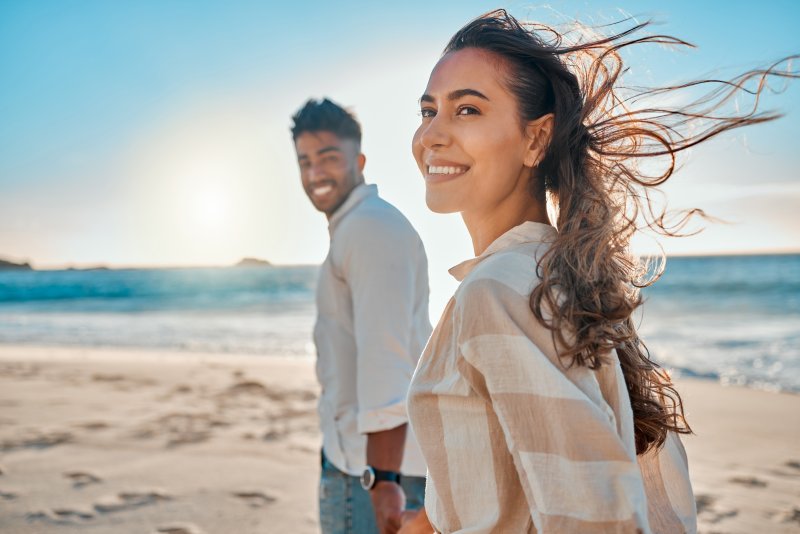 If you don't already know, the U.S. is in the grips of a national heatwave. Many states are seeing temperatures in the triple digits for weeks at a time. Still, it'd be in your interest to go outdoors at least a little this summer. The truth is that time in the sun is good for your smile! Indeed, sunshine has the power to make your teeth and gums healthier. To learn more, here's a summary of the matter from your local Collierville dentist.
It's All About the Vitamin D
When you expose yourself to sunlight, your body produces vitamin D. This substance has various effects that strengthen oral health. These benefits include the following:
Calcium Absorption
Pretty much everyone knows that calcium builds strong bones and teeth. Fewer people grasp that your body can't process it without vitamin D. You can only receive calcium's effects when enough of the vitamin is in your system.
Protection Against Tooth Decay
As it happens, there's a positive connection between vitamin D and protection from cavities. Research suggests your body can only repair dentin when there's enough vitamin D present. Consequently, having high levels of the vitamin reduces your risk of tooth decay by up to 50%.
Immune System Support
Vitamin D actually supports your immune system and helps it function. More specifically, the vitamin regulates your immune response to protect you from germs, viruses, and infections. As a result, it lowers your odds of getting gum disease.
How to Stay Safe in the Summer Sun
While sunlight is great for your smile, you'll want to be careful in light of the recent heat. To that end, consider using the tips below:
Wear Sunscreen: To protect yourself from UV rays, apply plenty of high-SPF sunscreen. Don't forget your lips, either – the proper lip balm will protect them from sun damage.
Drink Lots of Water: Drinking enough water preserves your overall health and maintains your oral health. Having loads of it prevents dry mouth, which increases your risk of cavities and gum disease.
Treat Sunburns: If you end up getting a sunburn, make sure to care for your skin properly. For example, apply aloe vera to soothe it and aid in its healing process. You could also shower with cool water that eases your skin irritation.
As you can see, time in the sun really is good for your smile. Therefore, take the right precautions and get outside a bit this season!
About the Author
Dr. Joshua Holcomb is a dentist based in Collierville, TN, having earned his DDS from the University of Memphis' College of Dentistry. He also pursues continued education to ensure his patients get the best dental care. Today, his specialties are preventive, cosmetic, and restorative dentistry, as well as dental emergency services. Dr. Holcomb is currently practicing at his self-titled clinic and is reachable on his website and by phone at (901)-850-0300.