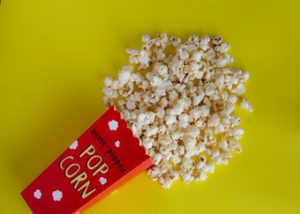 No one ever expects a dental emergency, but it can happen to anyone. 1 in 6 Americans faces this situation annually. While you might believe accidents and trauma are the leading causes, many people end up in the dental chair from the foods they eat. Enjoying popcorn while you watch a movie can easily lead to a chipped or broken tooth. Don't let your favorite snacks or meals damage your smile. Here are the most common foods that can chip teeth.
Causes of Chipped Teeth
Besides trauma, chipped teeth often result from an untreated dental problem, like a cavity or hairline fracture. Pressure on the tooth can cause it to break or split. Hard foods are common culprits. You can avoid a painful dental emergency by using caution when eating tooth-busting foods, which include:
Popcorn
Nuts and seeds
Meat on bones
Hard candy
Ice
Fruit pits
Nutritional bars
Hard bread
Corn on the cob
Jerky
Handling a Chipped Tooth
If your tooth breaks, don't panic! Your first step is to rinse your mouth to clean away debris so you can get a good look at the problem. If you aren't in any pain and the chip is minor, you can wait a day or two to see your dentist. However, if the damage is extensive or you are in a lot of pain, you're going to want to see an emergency dentist. No matter the severity of the break, your tooth must be treated because bacteria can enter the inner layers of your tooth, causing an infection. Not to mention, your tooth's integrity will be compromised, which can cause it to break even more.
While waiting for your dental appointment, you can take several steps at home to make a stressful situation easier, including:
Rinse your mouth with salt water to keep it clean while reducing pain and inflammation.
Avoid chewing with your tooth until after it has been repaired.
Maintain your oral hygiene routine.
Take an over-the-counter pain reliever to manage any discomfort.
Apply a cold compress to the outside of your mouth to numb the area temporarily.
Your dentist will examine your mouth to create a personalized strategy to repair your tooth. Depending on the extent of the damage, dental bonding may be all that's needed to fix the chip. However, if the break is significant, you may require a crown or other restorative procedure.
Don't Wait to See Your Dentist
Although no one has time for an unplanned trip to their dentist, don't delay having your tooth treated, or you might lose it. You can avoid a dental emergency by keeping your smile clean at home, watching what you eat, and maintaining your semi-annual cleanings and checkups.
About Dr. Joshua A. Holcomb
Dr. Holcomb earned his dental degree from the College of Dentistry, UT Memphis and has regularly continued his training in advanced services, like oral surgery, dental implants, prosthodontics, and endodontics. He can treat the most complex oral health issues. If you have a dental emergency, contact our office today for an appointment.