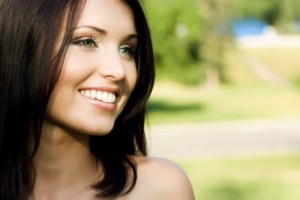 When you're looking for a cosmetic dentist who will enhance your smile, you want someone who is an experienced and skilled dentist as well as a bit of an artist. You need someone who can visualize the beautiful end result and know which procedures and techniques to use in order to achieve that goal. The cosmetic dentist in Collierville with all of these qualifications and more is Dr. Joshua Holcomb.

Dr. Holcomb graduated from the College of Dentistry at the University of Tennessee in Memphis. As a faculty club member in Scottsdale Arizona under the Spear's Master Curriculum, he continues to enroll in coursework to study advanced dentistry. He travels across the country to make sure he studies under the best educators in any particular dental specialty. And he routinely logs more than 100 hours of continuing education each year. Therefore, you can be sure you're receiving the best dental care and the most state-of-the-art cosmetic dentistry procedures when you come to Dr. Holcomb.
Dental Services from Your Cosmetic Dentist in Collierville
No matter what imperfection is marring your smile, Dr. Holcomb and his team have the treatment you need. One of the most frequently requested procedures is teeth whitening. With our in-office teeth whitening system that uses a professional grade bleaching gel—much stronger that anything you can purchase over-the-counter—your smile will be several shades whiter and brighter in about an hour.
Porcelain Veneers
Want to start over with a completely new and beautiful smile? Then porcelain veneers may be ideal for you. Veneers conceal all kinds of dental flaws: chipped and cracked teeth; broken teeth; misshaped and smaller teeth; teeth that are a bit misaligned and even teeth that have wide gaps between them. Dr. Holcomb designs porcelain veneers to compliment your unique facial features as well as the size and shape of your mouth. This is why you need a cosmetic dentist with a touch of artistry in his work, too.
Invisalign®
Invisalign clear plastic braces are the solution to a straight smile without the look and inconvenience of traditional metal braces. And because Invisalign aligners are removable, you can eat normally and carry on with your routine oral hygiene care at home.
Smile Makeover
Sometimes a smile needs a combination of cosmetic dentistry treatments. In this instance Dr. Holcomb develops a step-by-step plan called a smile makeover, which can any or even all of our cosmetic dentistry procedures to give you the smile of your dreams.
Call Our Office Today
For more information about Collierville cosmetic dentist Dr. Joshua Holcomb, please contact our office today. We'll be glad to schedule an appointment or a consultation.