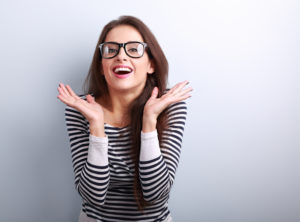 When you meet a new person, what are the first things you notice about them? Research has shown that many people have the same reply – their smiles. If your smile is making such an impact on new people, you should have a smile you're proud to share. Stained, discolored, and yellowed teeth are some of the many reasons patients of Collierville dentist, Joshua Holcomb, DDS, cite for hiding their smiles. If you're unhappy with coloring of your teeth, it might be time to consider teeth whitening. Contact our team to schedule a cosmetic dentistry consultation today. We'll examine your smile carefully. In most cases, professional teeth whitening is an effective solution for achieving your desired results, and if we determine teeth whitening may not be a great option, Dr. Holcomb will be happy to walk you through alternative cosmetic dentistry solutions.

Benefits of Teeth Whitening
A brighter smile is on many of our patients' wish lists, and those patients who invest in professional teeth whitening see numerous advantages including:
Improved self confidence
Smiling more often
Feeling more comfortable meeting new people
Noticing people seem friendlier and remember them more often
Employment polls indicate an increased chance for people with attractive smiles to be hired or promoted
Your Teeth Whitening Options
If you've tried over the counter teeth whitening options, you've likely discovered that they didn't have much of an impact on your appearance, and they can even cause dental sensitivity. Rather than relying on these less effective methods, we encourage you to consider professional teeth whitening. We create a treatment plan where we customize the dose of whitening agent and application method to ensure you achieve the bright smile you deserve. In most cases, patients achieve a smile six to ten shades whiter by the end of their treatment.
Will Teeth Whitening Work?
This is a question we hear over and over from our patients. Those patients who want to brighten their smiles have often invested time and money in over the counter teeth whitening products that deliver little to no improvement in the appearance of their smiles. These whitening pastes, gels, and strips promise dramatic results, but even the most dedicated user of these products notice minimal changes. Professional teeth whitening is different. Your treatment plan will be customized to meet your exact teeth whitening needs. Our team will not recommend teeth whitening if we don't believe it will be effective. Instead, we may encourage other cosmetic dentistry solutions like porcelain veneers to help you achieve your picture-perfect smile.